Bridal Capes are a huge trend this year and we are here for every minute of it! With varying lengths, appliques, beading, and trim – they will add that extra touch of elegance and style needed to complete your look. We rounded up 10 AH-mazing bridal capes that will literally take your breath away!
A Veil Alternative
They are the perfect veil alternative for brides who want the freedom to choose any hairstyle they want without worrying about having to secure a traditional veil in place. No more limitations on your wedding day hairstyle, with a cape you can style your hair up, down, braided, or just about any other way you can think of.
Capes Make A Statement
Brides looking to make a statement without missing out on a traditional veil will love the idea of a cape.
From long and flowy to elegant and intricate. These beauties are breathtaking!
Happy Shopping!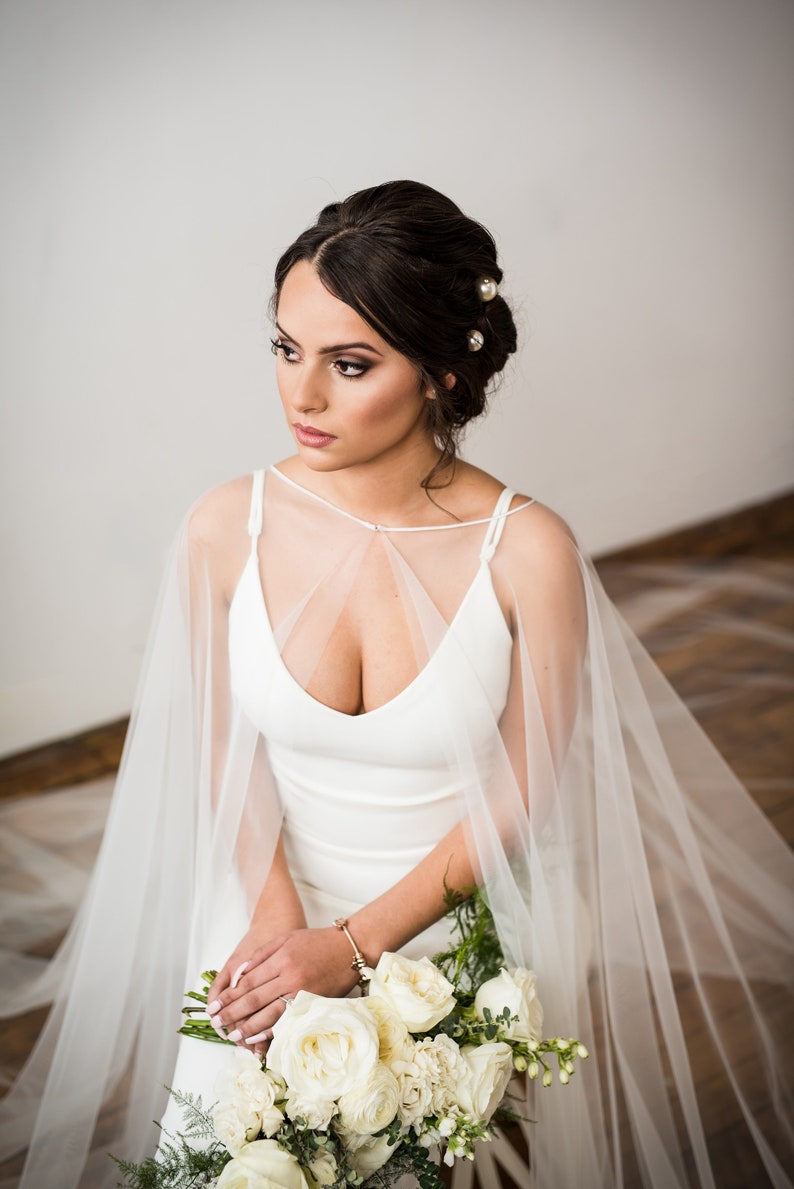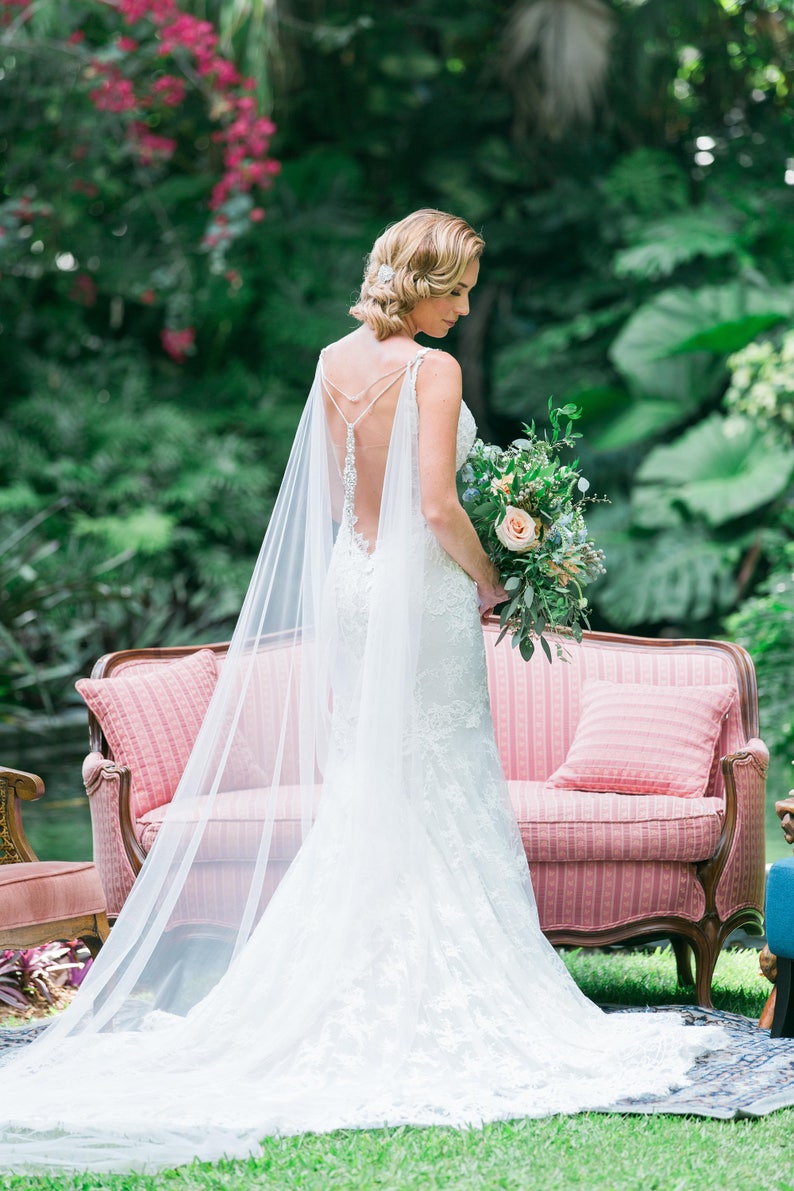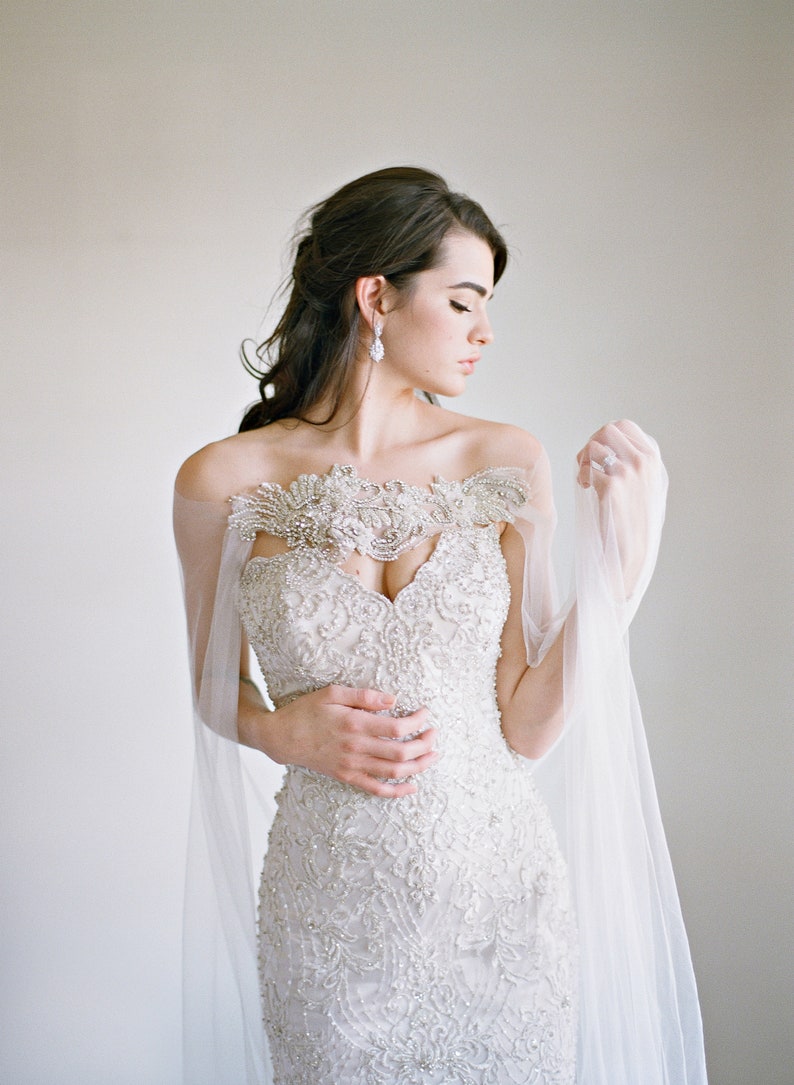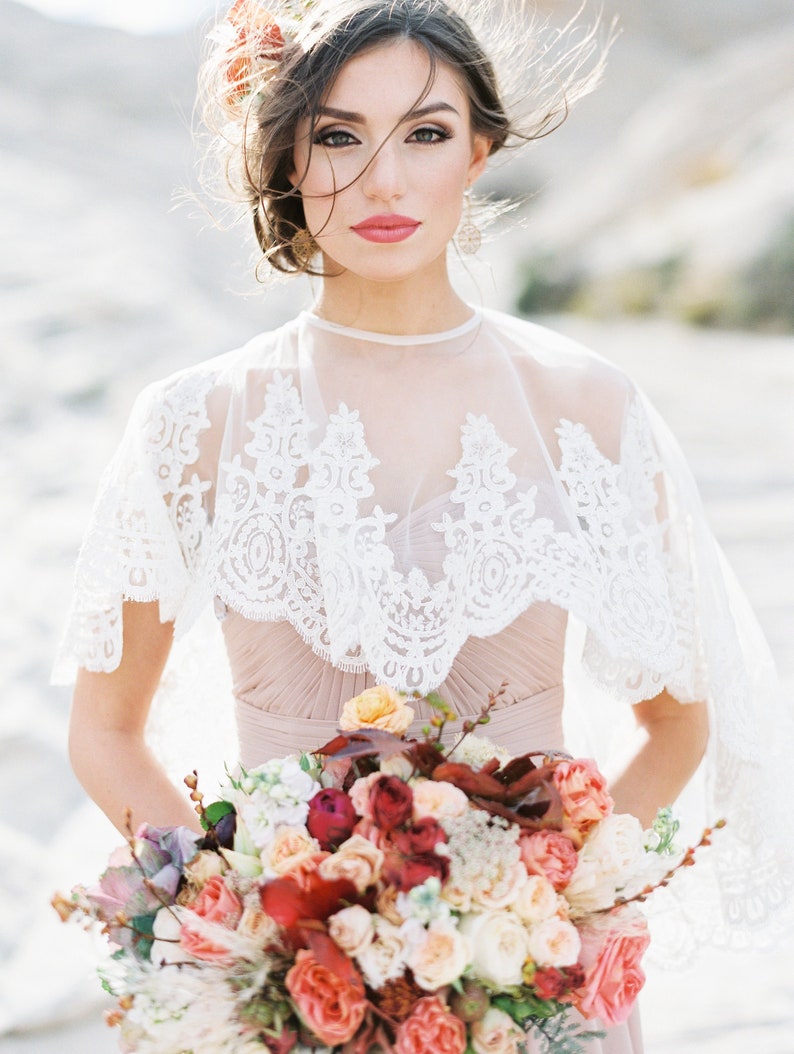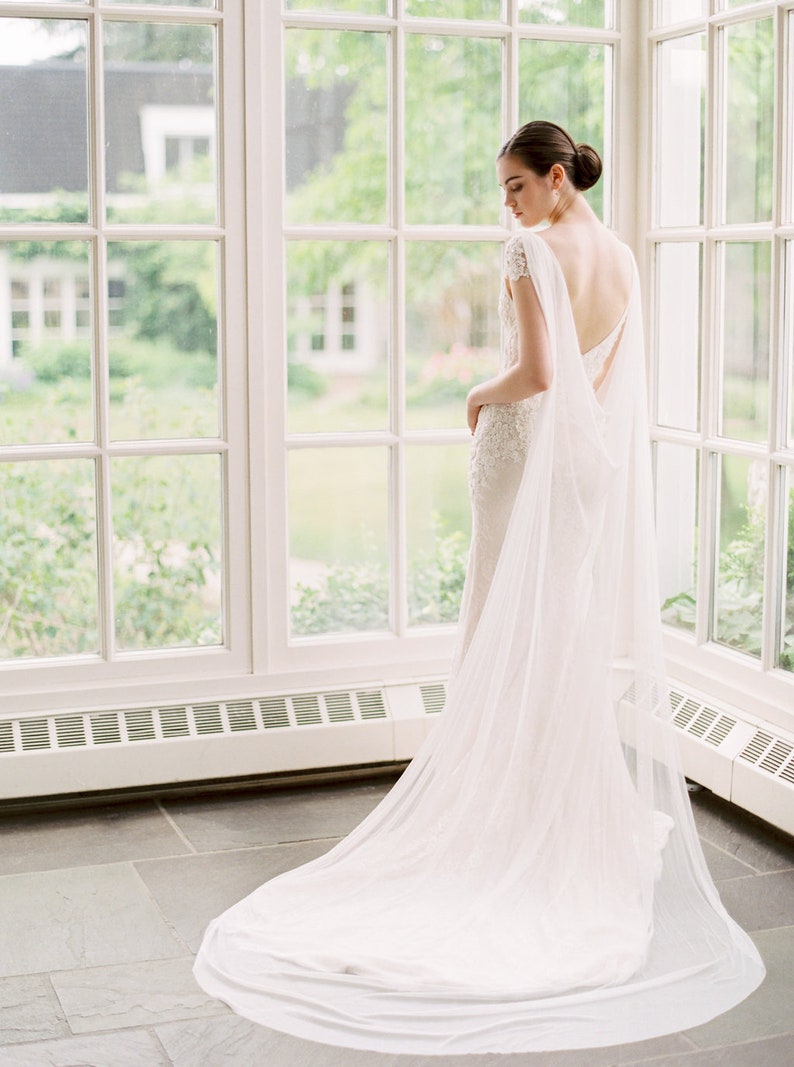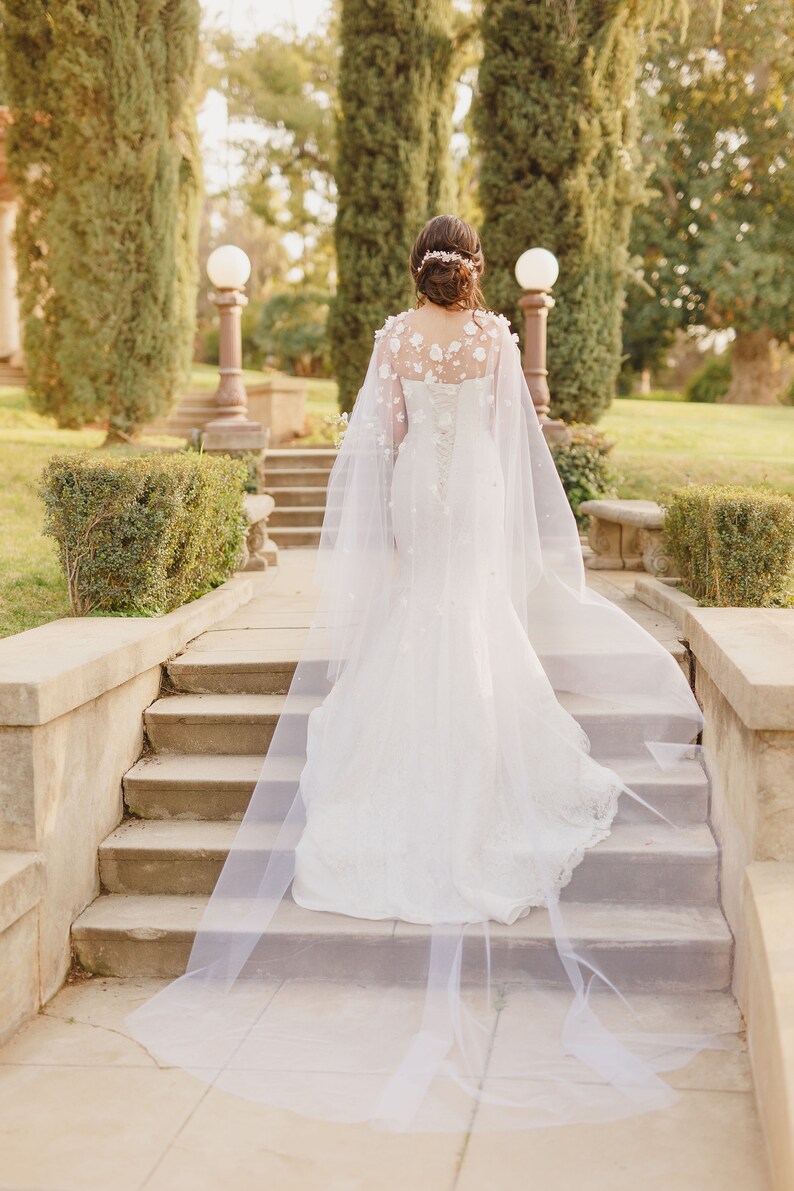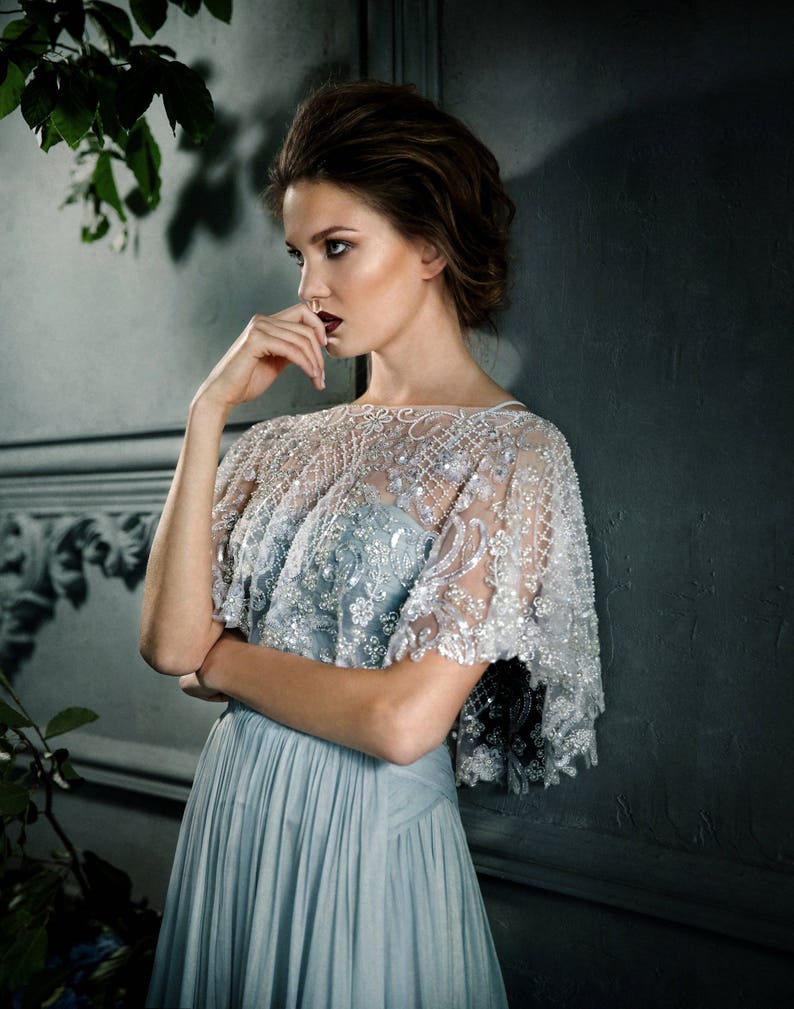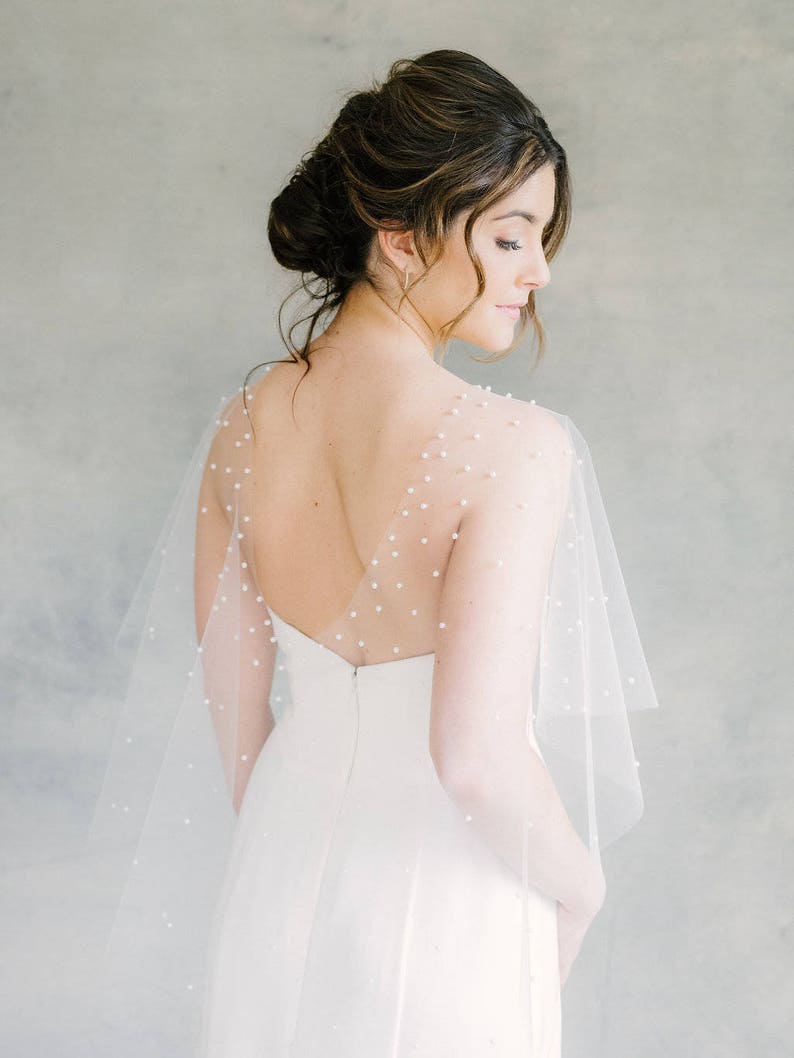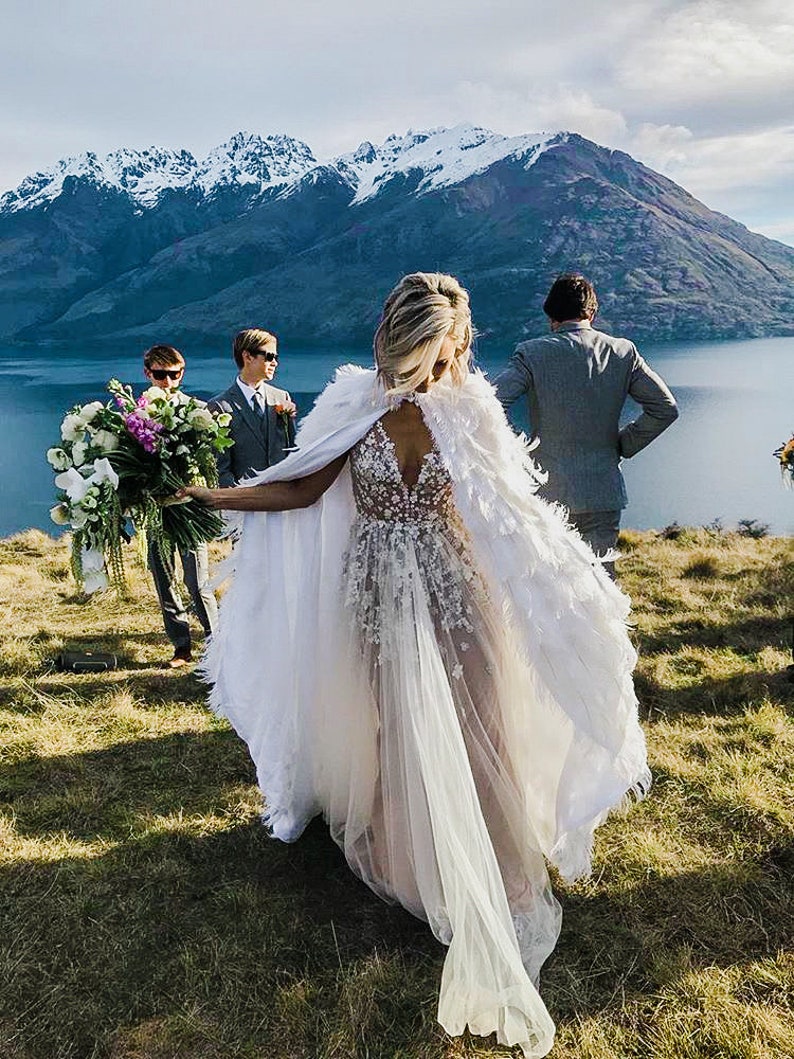 Looking for More Bridal Fashion Inspo?
Check out this article on taking your luscious locks to next level with an amazing bridal comb designed to enhance your hairstyle and add an extra touch of glam to your overall look.
This post contains affiliate links from our partners.